After San Giorgio Maggiore at Dusk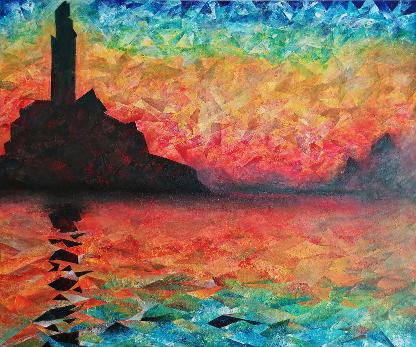 This painting by the artist Francisco Lacerda was made based on the work the San Giorgio Maggiore at Dusk by the artist Claude Oscar Monet (1840–1926).
The original painting it is based on a larger series of views of Venice which Monet began in 1908 during his only visit there. The painting focuses on the Church of San Giorgio Maggiore with its bell tower rising to the top of the painting. To the right are the faintly visible domes of Santa Maria della Salute and the mouth of the Grand Canal. The original can be visited in Wales.